RAPE PARTICLE
Written by: Sangram Guha
Directed by: Sampa Sen & Sangram Guha
Music: Kankan Bhattacharjee
Set: Billu Dutta
Light: Uttiya Jana
Costume Design: Sampa Sen
Sound: Sanjoy Dutta
Make up: Md. Ali
First show on : April 27, 2013 at Academy of Fine Arts, Kolkata
Shows till date: 73 till October 2019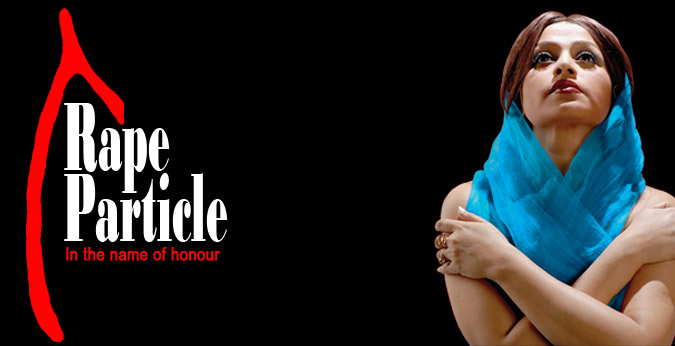 Synopsis of the Play
The play starts with a voice over.
Nobel Laureate Physicist Prof. Weinberger stated that the huge public euphoria for higgs-boson experiment was not proving their scientific temperament, it's just because of its' popular name "God Particle". And he expressed that there is a pathetic missing link exists between critical experiments with the popular perception.


In the Foyer of Vaclav Library USA...
After delivering the lecture, Prof. Weinberger wished to spend some time alone in this age old library hall to recollect his vibrant memory of interacting with the famous physicist Enrico Fermi. But an interesting school boy, Roldy Green raised some of his objection about the particle nature of every element in the earth. Roldy Green specifically contradicted that "he used to hate the particle theory, because as per Prof. Weinberger's logic, the orange juice-wheel chair and Roldy Green belongs to the same particle! If it was so, then who made them different? Obviously the mom of Juice, Chair and Roldy Green made them different!" Supporting his objection, Prof. also endorsed the fact that Mom is the mathematics of this beautiful universe; she has the ultimate power of creation. So we must have deep respect as well as regards to the women at large!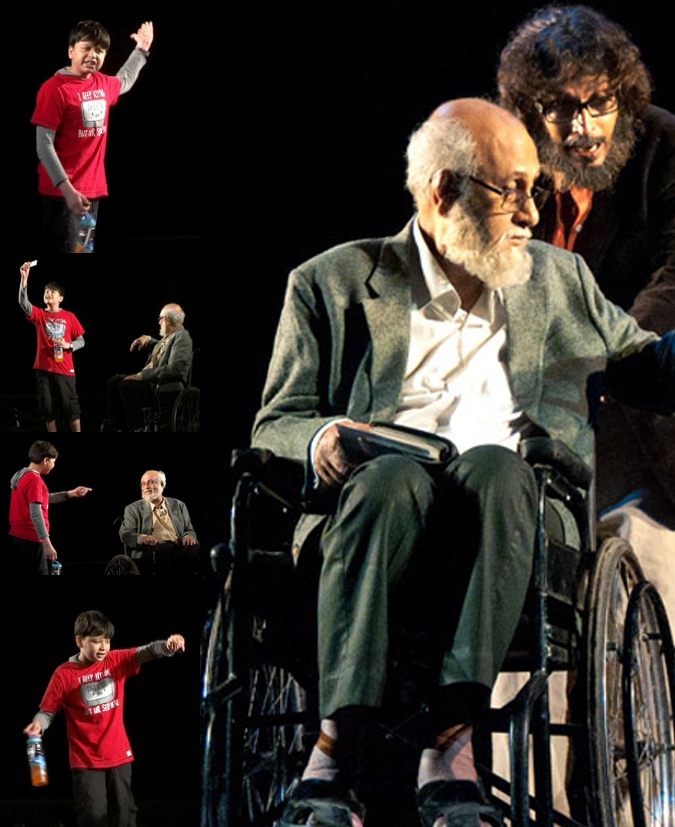 All of a sudden, a Strange French playwright Marlon Henek introduced himself to the Prof. Weinberger and claimed that he also have some urgent talk with him. But who authorized Mr. Henek to talk, and furthermore what is his topic? Without getting into those details Mr. Henek started to ask, why some particles which constituted the body of a human being, may not travel in the speed of light. Who made the distinction of between the elementary particles to have an ability to travel in the speed of light? Prof. Weinberger just replied, those particles that have some mass in them could not travel in the speed of light, because it contradicts the Einstein's theory of relativity. So nature does obey the rule of Einstein? Prof. again replied, nature creates and the science does explain the facts of creation! "But what is your topic Mr. Henek?" Ignoring any justification, Mr. Henek quoted some salient facts of "God particle" research, Prof. Weinberger strongly rectified Henek as "there is no God, neither his particle! Name of that particle is Higgs-boson and it was created after the Big Bang of the universe." Prof. then started to explain how and under what principle scientists do solve the existence of a mathematically existed invisible particle.

"But are the rules of law of physics applicable, to locate unforeseeable as well as hidden property of animalism in human body?" Is it your theatre related query or something else? Again ignoring any direct reply, Henek suddenly handed over one photograph to Prof. Weinberger and claimed that he was promised by an old lady to hand over this photograph. But who was that lady-why she wanted to hand over this photo? Henek replied that, the photo was of a close kin of Prof. Weinberger. What a massive surprise! "Yes its' Stacey, my only fellow sister. She was killed at Auschwitz concentration camp by the Nazis in 1942. But Mr. Henek what is your purpose of handing over this old photo, it is not a theatre to me, its' the most cruel and devastating memory of my life!" Henek now directly unfolded the actual facts. The lady, who had promised Henek for this photo, was none other than a fellow prisoner at that Auschwitz camp, Lena Bren, a French Jew. The most uncomfortable fact for Prof. Weinberger, what Henek uttered is that Stacey, the lone sister of Professor, was not killed by the Nazis, but sexually tortured and raped for relentless 91days without a break. After that Stacey had got critical internal infection, but there was no scope to reveal the fact. To avoid gas chamber or firing squad, which was a real nightmare to Stacey, Lena Bren along with two other prisoners, suffocated Stacey till her last breath, because Stacey believed in freedom-freedom like a bird! "


And the only son of that Killer Lena Bren is none other than me, Marlon Henek, who is standing in front of you Prof. Weinberger!" But why have you stopped Henek? Henek categorized that there was, there is, a sublimed fact in all sorts of civilized persons to hide the cruelest part of human torture, the RAPE, in the name of their so called Honour. Henek handed over an unfinished diary of Lena Bren to Prof., where she had written that devastating story of Stacey. But really what is the actual purpose of Mr. Henek, does he want to make a theatre about this? Henek clarified that he is in search of that invisible animalism. Does his feeling for Lena Bren or Stacey Weinberger something sensible that he wants to take up this challenge? Henek tried to unfold another devastating story to Professor, but it is a real and mind-blowing experience of Henek himself. It happened somewhere in South Asia…..

Scene dissolved into a choreographic representation of torture on women.....
Somewhere in a lone flat in South Asia...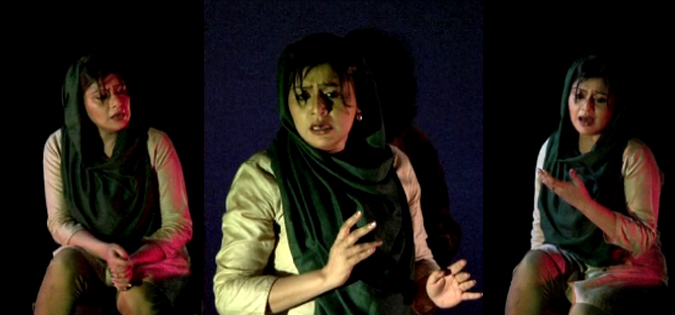 Here a recent rape survivor Jeba Abbasi resides.  Henek came across her, from the diary of Lena Bren, to get a retrospective view from Jeba, which was again assigned to Henek by International Herald Tribune Newspaper for their news. But all the preconceived ideas of Henek, what he believed to be true, before this sort of approach to a Rape survivor, dramatically changed into a deep introspection of a woman, who is loveable, logical in all senses and has an indomitable courage. Jeba transformed the usual course of discussion between a tortured woman with a media person, to a sensible discourse of discovering human spirit to attain a positive evolution.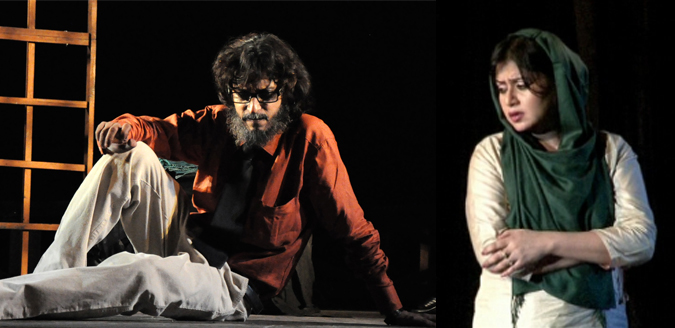 Henek suddenly realized that the diary of Lena Bren, which contained a horrific description of rape and torture, may have historical importance, but every tortured woman in this civilized world, has to write the same brutal description on their own, to get justice, if it is again allowed to them. Henek also felt that, the law-the society-every aspect of civilized codes don't allow a single free space to a survivor, to get rid of that trauma.
Henek is getting more and more involved with Jeba, trying to sense her feelings and both of them unknowingly feel that they have something in common.
All of a sudden, power is made to switched off; within darkness Jeba and Henek realize that a group of uniformed armed persons entered that room….
Inside a drawing room, in the same country...
In his drawing room, Salem, a politician of that country while watching the loud protest of people seeking justice for Jeba Abbasi, in his television, a high Police official, Ahmed entered. Salem wanted the minute to minute report of absconding Jeba from her residence. Ahmed is in a confused state of mind and not supporting the abduction of Jeba with a French Mr. Henek. While Ahmed tries to convince Salem about the non-utility of abducting Jeba, Salem imposes that stricture on Ahmed, because there may be a political conspiracy against him, as Jeba Abbasi accused the only son of Salem, for that gang rape.

Salem preaches as , "Rape is the most natural incident in our society, occurring only to whom, who have exposed themselves, as a matter of sexuality. Furthermore Jeba Abbasi by her sophisticated media friendly profile tried to sensitize people of other country with the help of some NGO, which is truly anti national as well as shameful to the culture of this country".Salem endorsed. If Jeba can manage some space in the so called civil society, it may ruin the political carrier of Salem as well as his age old leather business. So there is no option left for SP Ahmed, but to execute the plan, which Salem had instructed. But, what is the Plan of Salem for Jeba…….?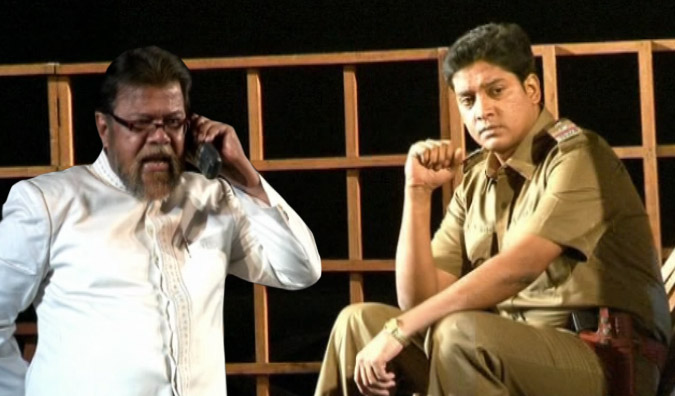 So there is no option left for SP Ahmed, but to execute the plan, which Salem had instructed. But what is the Plan of Salem for Jeba…….? 
Scene dissolved into a choreographic representation of accusing a victim for her exposure……


In a deserted factory shed, of that country...
In a deserted factory shed, Jeba and Henek are tightly chained up and are fell flat to the ground. Henek asked for help, but nobody responded. In that dark midnight Jeba suddenly recollected her memory of that gang rape, which was executed relentlessly for 3 days. Darkness symbolized as a statement of sexual torture to Jeba, which does not allow anybody in this world to be a savior of a rape victim, because she was made to lose her right of her own body.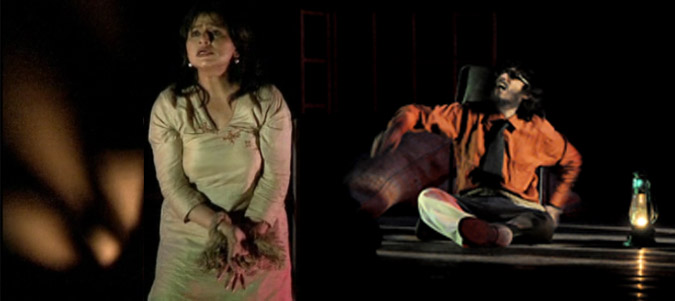 She appealed violently to the motherhood of this civilized planet, to torn their girl child by their own hand, so that nobody can get a chance to do the same. Henek got shocked and couldn't utter a single word to Jeba, because for the first time, he realized what pain, grief and helplessness attacked a woman, when she was raped. But if any victim demands to return back the right of their own body? Does she poise to be an enemy of any democratic civilization?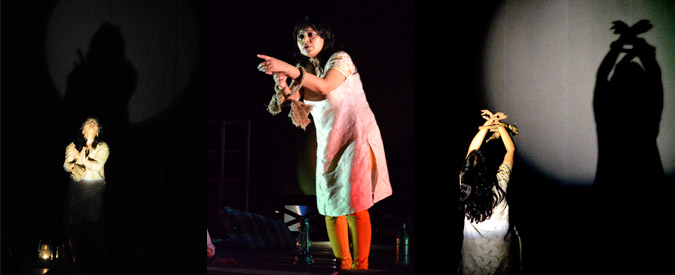 "No! Just look, they have come. Who are they? They are the child workers of a leather factory. I used to come to enlighten them with the letters of their language-expression. They are the saviors, who made me free from the attack of those rapists. They gave me freedom, they provided some clothes to my tortured bare body, because I am their teacher, teacher of their expression. Those who wanted to make those children a slave forever, had raped me, so that no one can even try a least for their education. But will we surrender to their atrocity?" Jeba Abbasi restored herself to be a crusader.

Suddenly SP Ahmed, along with a group of Policemen entered that factory, put the lights on, set Jeba and Henek free and assured them, that there is no fear at all. Everything is now within their control. But those who brought them to that factory, they shared the same uniform!
Ahmed forbids Henek, a foreigner for making any speculation, because Jeba Abbasi is an honorable lady of this country and the State is ready to protect her. Ahmed also convinced Jeba, about the speedy and positive role of the police, to rescue her as well as give her total security. Here Ahmed told Jeba that this sort of abduction ought to have carried out by the police department itself, because, the police wanted to arrest the accused rapists immediately.
As during her rape incident, Jeba could not be able to prove her virginity as well as no physical clue is evident thereafter, because of the delay in lodging FIR, the police could not arrest the criminals as per law. But the police wanted to punish them severely. Ahmed explained his sincere effort, only for that reason this story of abduction had to be framed, such as it can be evident to those criminals, who did this again, and by putting them in order of arrest, they can be punished now. Only for that reason Ahmed requests Jeba to agree for a little process of collecting physical evidences from her own body.
"What? What do you want from my body? How are physical evidences planted in my womb? Do you want to rape me again?" Jeba realized that all the police come here to kill her, she cried, appealed for least humanity. But Ahmed has to do his duty, because he is an instructed puppetry. Henek also got furious, and asked for help, but he is forced to leave the premise.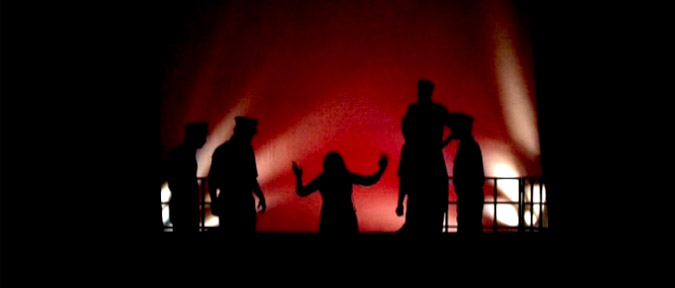 In the dark shadow, further rape on Jeba was being executed in a brutal manner……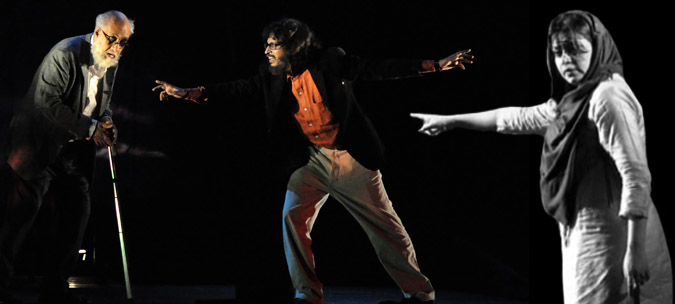 In the same Foyer of Vaclav Library USA...
After the flashback, Henek and Professor Weinberger are in the same foyer of Vaclev Library Hall, in USA. Professor wanted the fate of Jeba Abbasi. Henek replied "Jeba could not succumb; she too died after massive internal injury". Professor again asked that, whose death seems to be more pathetic to Henek, is that of Stacey or Lena or Jeba? Henek got to know which answer would make the Professor satisfied. Professor endorsed that, all these three deaths have no separate identity, but they belong to the same. But why did Professor keep himself cool, why he is not even indulging him to a minimum sensitiveness over the fact, that all of them were killed, only because of rape? Is he incapable of realizing human agony at large, or scientists simply enjoy their logical supremacy by ignoring the basics of humanity. Do they try to be insensitive over the fact that, to be in love or, to make out love, is nothing but energy of creation, and to destroy a feeling of love is nothing else than a destructive particle. "Yes, it can be. It may be called RAPE PARTICLE." Professor Weinberger suddenly reverberated one after another, "who gives the power of destruction to those particles? Who authorizes them to reverse the order of social mathematics? We have to find them. To where, in what exact location these invisible particles are hiding themselves?" Professor approached to the audience to make a call "please raise your hands, my students, my colleagues, my scientists, we have to find them, we have to build a concrete deterrent to those particles….please join us…"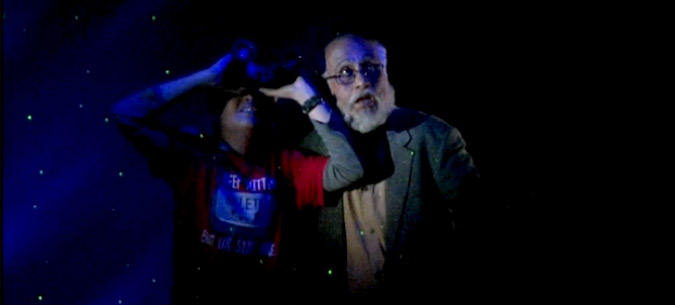 Play Cast

· Abhigyan Guha
· Ashok Mukhopadhyay
· Debnath Chatterjee
· Ishani
· Mahadeb Shee
· Paramita Mishra
· Partha Protim Nag
· Poulami Sen
· Prabal Deb
· Sampa Sen
· Sangram Guha
· Sk. Hanifa
· Subhanu Banerjee
· Subhasish Dutta
· Subrata Halder


NB:Cast arranged in alphabetical order of names.

Media Reviews

-

Times of India: 9/24/2011 :We can't seek publicity by talking politics on channels


-

The Indian Express: 5/11/2013 :A Bold retrieval from Stage RAPE PARTICLE


-

The Telegraph: 4/28/2013 :Combat RAPE


-

Anandabazar Patrika: 4/25/2013 :RAPE PARTICLE


-

Anandabazar Patrika: 7/5/2013 :Theatre says, Science should introspect the cause of Rape


-

Anandabazar Patrika: 6/1/2013 :RAPE PARTICLE-DVD


-

Aajkal: 7/20/2013 :A positive 'NO' theatre


-

Ganashakti: 11/16/2013 :"Rape Particle", a new production of Spandan theatre group


-

Ananayudh: 7/30/2013 :"Rape Particle" of Spandan : In search of Psycho-Particle